Glory be to the Father for the great things He has done! We thank God for the rich history of Friendship Baptist Church. We praise God for all who have been instrumental in forming Friendship Baptist Church and those who have paved the way for future generations. Our church will fulfill the great commission by sharing the love of God in Christ Jesus with every person through evangelism, discipleship, fellowship, ministry and worship.
Founded in 1915, The Friendship Baptist Church under the leadership of Rev. G. W. Boyd had its humble beginnings at the 1500 block of 12th Street, then to a tent at 14th and Vine and finally to 17th and Tracy. At the time of Boyd's death in 1918, the church had grown and consisted of Sunday School classes, a Young People's Department, a Deacons' Board, Mothers' Board and choir.
Rev. S. C. Doyle was elected as Friendship's second Pastor on November 11, 1918 and served until his passing on November 21, 1941. The congregation continued to worship at 17th and Tracy. They later moved to a tent at 14th and Lydia, then to 1024 E. Truman Road. During his time of leadership, the membership, auxiliaries, and activities grew. Rev. Doyle was noted for his generosity and kindness. He gave his own resources to aid the sick and less fortunate.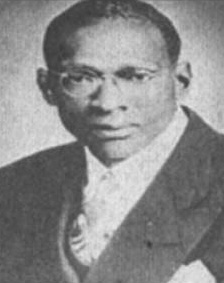 Under the advice of local pastors, the deacons sought the Rev. E. J. Johnson of Oklahoma to become the third pastor. He had a reputation as an outstanding preacher. During his one and a half year tenure, the church was paid out of debt. Rev. Johnson resigned soon after he came.
In March of 1944, Rev Isaiah Hilkiah Henderson, Jr. was elected the fourth pastor of Friendship. During his 39 years as pastor, the membership and auxiliaries continued to grow and included scouting programs, a church library, athletic teams, and the construction of Friendship Village Apartments.

The church moved from Truman Road to 43rd and Montgall. The mortgage was paid and burned in just two years. He was a denomination leader, participating on the state and national level. Rev. Henderson died on September 17, 1983.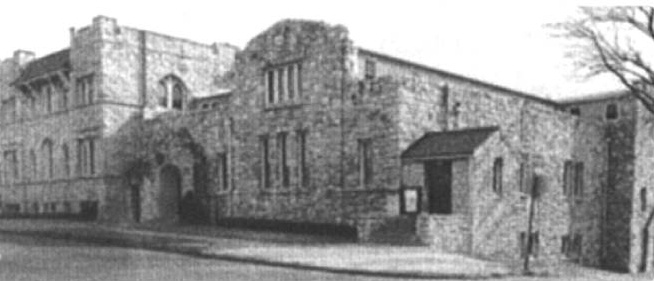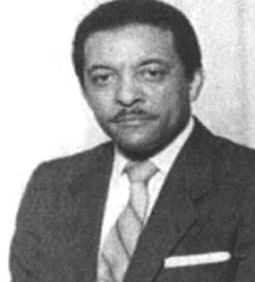 Rev. Clifford E. McLain became the fifth pastor of Friendship in January, 1985. The congregation bought 36 acres of land, made plans to build and moved into a new church at 3530 Chelsea Drive on October 7, 1989 at a cost of $4.1 million dollars. The church experienced significant growth spiritually and numerically during his tenure. Pastor McLain was known as a "dynamic" preacher. In February 1992, Pastor McLain resigned and moved to Louisiana to assume the pastorate of his late father's church.
Dr. Manuel L. Dillingham was elected as the sixth pastor of Friendship Baptist Church in February 1993. Friendship completed the kitchen and gymnasium under his leadership. Pastor Dillingham resigned and preached his last sermon to the congregation on September 30, 2001.
Friendship Baptist Church by an overwhelming majority elected Rev. James Allen Terrance Jr. of Baton Rouge, Louisiana as the seventh pastor on January 18, 2003. He preached his first sermon as pastor-elect on February 2nd, he arrived full-time on March 2nd, and installation services were held on March 22nd and 23rd.
Under our pastor's leadership the Lord continues to bless our ministry. The mortgage was burned in May of 2004, followed by renovations to the front canopy, completion of an upstairs administrative conference room, along with various other updates and physical improvements, various ministries have been birthed during this period and others have been enhanced. The Hope Ministry, increased financial support for scholarships, summer employment for youth, and other ministries that impact our members and our community. Friendship Baptist church continues to grow spiritually, numerically and financially that we might serve this present age our calling to fulfill. Our congregation reflects a diversity that results when the Great Commission is embraced and personified.
We celebrate 108 years of committed service to the Lord and we look towards the future with the intent of partnering with God in new ways so as to glorify Him and fulfill His Mission. Our vision is clear, we intend to fulfill the Great Commission by sharing the love of God in Christ with every person through evangelism, discipleship, fellowship, ministry, and worship.